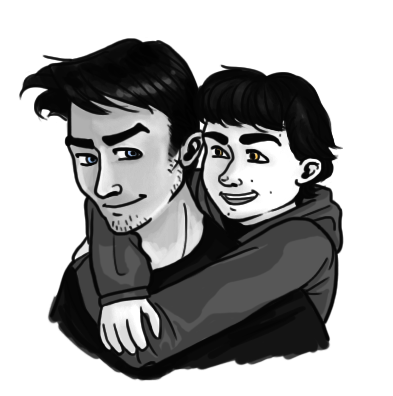 Fandom: Teen Wolf (C) Jeff Davis and MTV
Title: They'll Be Alright
Author:
louis_lombardi
Rating: PG
Character(s)/Pairing(s): Laura Hale (POV) with Derek Hale and Stiles Stilinski. Could be considered pre-slash Sterek.
Warning(s): Mentions of gore and violence as well as Hale House fire.
Spoiler(s): Nothing major, only background info mentioned within the first season.
Word Count: ~2,100.
Summary: AU where orphaned Werepup!Stiles grows up with the last two remaining Hales.
Disclaimer: The show and characters are the sole creation of Jeff Davis and MTV.
Cross-posted at my tumblr
----



Stiles was indeed a hellspawn, Laura Hale reflected.
The boy, only twelve-years-old yet growing like a weed with each moon, liked nothing more than to run around and climb her brother like a tree. Derek would put up a big show against it, growling and snarling, but she knew it was all bark and not bite. Besides, he looked ridiculous with the peach fuzz growing on his chin and she couldn't be blamed for not taking him seriously. Stiles himself took no sass from the other beta (sometimes even nipped playfully at Derek's ear, which never ceased to send her into laughing fits at her brother's red, puffy face) and continued his harassment until Derek huffed and gave up.
Stiles typically won those battles.
On the off-chance that Derek should some how manage a stunning victory, all Stiles had to do was whine and bat his golden-brown eyes. She swore it was like watching ice melt. The broody eighteen-year-old vehemently denied this and if Laura should just so happen to hear his heart stutter at his own words... Well, she kept that bit of information to herself.
(
Read more...
Collapse
)